If you'd like to be considered as a Guest for WHOlanta 2017, please contact Alan. Preference given to Guests with professional connections to Doctor Who or British popular media, or an interest or knowledge in those areas.
Doctor Who Guests  |  Author Guests  |  Broadcasters |  Performers

DOCTOR WHO GUESTS:
COLIN BAKER first came to major fame when he joined the cast of the BBC drama The Brothers in 1974, playing the part of Paul Merroney, a JR Ewing type who was dubbed the most hated man in Britain. He found international fame when he took on the role of the Doctor in 1984, after having first appeared in Doctor Who the previous season as Commander Maxil in "Arc of Infinity." Mr. Baker appeared in classic stories like "Attack of the Cybermen," "Mark of the Rani" (with his The Brothers co-star Kate O'Mara), "Revelation of the Daleks" and the season-long arc, "The Trial of a Time Lord." He appeared onstage as the Doctor in 1989 in Terrence Dicks' Doctor Who: The Ultimate Adventure and in 1999 he joined the ranks of Big Finish Audio, alongside his two companions Peri (Nicola Bryant) and Mel (Bonnie Langford), as well as introducing wonderful new companions like Evelyn Smythe (Maggie Stables) and Phillipa "Flip" Jackson (Lisa Greenwood). Mr. Baker has had a long career in theater, appearing in numerous productions such as Noises Off, The Woman in White, as Inspector Morse in House of Ghosts, Dick Whittington, Bedroom Farce (with Louise Jameson), Strangers on a Train, as Professor Van Helsing in Dracula, Great Expectations, Kind Hearts and Coronets, amongst many others. His other television credits include Hollyoaks, The Doctors, Casualty, The Bill, Jonathan Creek, War and Peace, and as Count Wenceslas Steinbock in Cousin Bette with Helen Mirren. In 1980 he famously appeared as Bayban the Butcher in the Blake's 7 episode "City at the Edge of the World." In 2015 he appeared as Charles Dickens in a new film version of A Christmas Carol; other recent film credits include Finding Richard, Last Man on Earth, and the upcoming Time, And Again.
---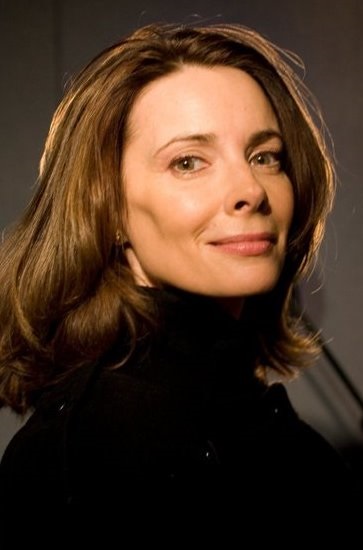 NICOLA BRYANT is well known to Doctor Who fans for playing Perpugillium "Peri" Brown, companion to the Fifth and Sixth Doctors. She made her debut in the 1984 serial "Planet of Fire," and went on to star in such Who classics as "The Two Doctors," "Mark of the Rani," "Revelation of the Daleks," and of course "The Caves of Androzani," often voted as the best Doctor Who story ever. She has continued her role as Peri in numerous Big Finish audio dramas, and has directed two Big Finish releases, UNIT: The Wasting (starring Nicholas Courtney as the Brigadier and David Tennant as Colonel Brimmicombe-Wood) and Judge Dredd: 99 Code Red! She reunited with Colin Baker for a series of Doctor Who-esque movies called The Stranger, in which she played Miss Brown. She appeared as Elenya Brown alongside numerous Who co-stars in 1993's ecologically-minded The Airzone Solution (which also featured Colin Baker, Jon Pertwee, Peter Davison, Sylvester McCoy, Nicholas Briggs, Michael Wisher and Gary Russell). Her first agent, who suggested she audition for the role of Peri, was Terry Carney, son-in-law of William Hartnell. After Doctor Who, she gave a memorable performance as Millicent in Blackadder's Christmas Carol. Her film work includes the 1999 comedy Parting Shots, which starred John Cleese, Bob Hoskins, Diana Rigg, Ben Kingsley and Joanna Lumley. She has guest-starred in numerous British television series, like Casualty, Holby City, Doctors, The Biz, The 10 Percenters, and in 2010 played Anne Boleyn in the children's comedic series Scoop. In addition to her television and audio work, she has numerous stage credits to her name, including Killing Jessica (co-starring Patrick Macnee of Avengers fame), Taboos by Carl Djerassi, Rock 'n' Roll by Tom Stoppard, and Don't Look Now by Daphne Du Maurier.
---
CAMILLE CODURI is best known to Doctor Who fans as Jackie Tyler, Rose's mum, in the Christopher Eccleston and David Tennant years. She was an integral part not only of the series' relaunch, appearing in the very first episode, "Rose," but also its first regeneration. Camille co-starred in modern classic episodes like "Father's Day," "The Parting of the Ways," the "Rise of the Cybermen" 2-parter, and the series' very first Christmas episode, "The Christmas Invasion" before returning for two final appearances in "Journey's End" and "The End of Time" Part Two. But Camille is much more than Doctor Who, of course. She got her first major exposure to American audiences in the 1991 film King Ralph, starring alongside John Goodman, Peter O'Toole and the late John Hurt. She's also had recurring roles in series like Rumpole of the Bailey, and you've probably seen her appearances in A Touch of Frost, The Ruth Rendell Murders, The Last Detective (starring Peter Davison), Lark Rise to Candleford, Ashes to Ashes, Midsomer Murders, and many others. She has appeared in two films written and directed by her Doctor Who co-star Noel Clarke, Adulthood and 4.3.2.1.
---
Jamie Mathieson is a British scriptwriter and former stand-up comedian. He joined the Doctor Who family in 2014, writing two of the best scripts for Series Nine starring Peter Capaldi and Jenna Coleman: "Mummy on the Orient Express" and "Flatline." The success of these scripts won him the Best Writer award in Doctor Who Magazine's 2014 Readers' Poll. He returned in Series Nine with "The Girl Who Died," the episode that introduced Maisie Williams' character Ashildr to the series. Jamie is also known for his work on other BBC shows including Toby Whithouse's Being Human (as well as it's spinoff, Becoming Human) and the original Dirk Gently series. In 2009 he wrote the feature film FAQ About Time Travel, which featured American actress Anna Faris and is described as "Doctor Who meets Shaun of the Dead." In 2015 he created and wrote a four-episode series called Tripped, in which two best friends have to navigate a series of adventures across multiple parallel universes. In 2014 he wrote the TV movie ALT, starring Craig Roberts (from Becoming Human, Neighbors and 22 Jump Street), about two friends who find themselves in a parallel world and encounter their alternate selves. You can follow along with Jamie's musings at his blog: http://jamiemathieson.blogspot.co.uk/
---
Louis Robinson currently makes his living as a professional singer/songwriter and can be found regularly performing and working with other singer/songwriters in the area. Before coming to America, he worked for the BBC for many years, in a number of capacities in both television and radio. He wrote, produced, composed and directed many different productions. In the '70s, he worked in the film editing department, contributing to such shows as The Brothers (starring Colin Baker and Kate O'Mara), The Onedin Line, Doomwatch (created by Kit Pedler and Gerry Davis, famous for also creating the Cybermen), and of course, Doctor Who. After leaving the BBC for two years, he returned in 1984 as Program Associate of the hit show Telly Addicts. He worked on the entire run of that show, from the development of its pilot in 1984 to the final episode in 1996. Robinson is also a Sherlock Holmes expert and enjoys giving presentations on that subject. www.louisrobinson.com
---
Kelly Yates is an illustrator best known for his work on Doctor Who: Prisoners of Time, Doctor Who: The Forgotten, and various covers for both Titan Comics and IDW Publishing. In addition, his writes and illustrates the creator-owned books, Amber Atoms and MonstHer. His work also includes toy designs for Disney and Hasbro. His passion for art, particularly comic book art, stems from a family road trip to California when he was 12 years old. Stopping for the night in Yellowstone National Park on the way home, he discovered a selection of comics in the gift shop. The one that caught his attention was Crystar: Crystal Warrior, which featured Nightcrawler on the cover. That launched him into a love of comics. In college, he was sitting through an extremely long, extremely boring lecture class, doodling on the side of his paper, when a friend leaned over and commented, "You ought to be an artist." He switched majors to Commercial Art and Computer Graphics, and the rest is history. Learn more about Kelly and his art at www.kellyyatesart.com
---
Courtland Lewis is a person of many interests: a life-long Doctor Who fan, philosopher, historian, author, and musician. His philosophical writings focus on issues in ethics and social/political philosophy, and his popular culture writings focus on the same issues, as they appear in Doctor Who, Star Trek, Farscape, Psych, Monk, and many other films. Courtland is dedicated to teaching others how self-reflection and thoughtfulness are the keys to liberation, self-fulfillment, and flourishing. He has a PhD in Philosophy, and is currently an Instructor of Philosophy and Religion at Owensboro Community and Technical College.
---
Mark Maddox is a Rondo Hatton and Pulp Factory Award winning artist. He has done illustrations for the 50th Anniversary issue of Doctor Who Magazine, the special issue The Art of Doctor Who, as well as Warner Brothers, EMCE Toys, SCREEM Magazine, Cornerstone Publishing, Diabolique Magazine, Alchemy Werks, New Legend Productions, Bookmarks Magazine, Flying Labs Software, White Rocket Books, Moonstone Comics with such titles as Kolchak: The Night Stalker Files, The Heap, The Red Menace and Flint, based on the 1960's spy. He has also done artwork for Little Shoppe Of Horrors Magazine, Mad Scientist, Black Coat Press, Undying Monsters Magazine, Hemlock Books, Philip Nutman's Cities Of Night, Breygent Sketch Card Company and more.
---
PixelWho – Nathan Skreslet has been a professional graphic designer for nearly 20 years; with experience in graphic, concept, and commercial design. He has done book cover designs for several Doctor Who short fiction anthologies and book cover work for premiere Doctor Who non-fiction author David J. Howe on several episode and merchandise guides, as well as a series of novellas published by Telos books. He has also contributed writing to several Doctor Who anthologies. He is currently a graphic designer based in Richmond, Virginia. His current original art project, PixelWho, started in late 2010. It is focused on creating a complete visual character dictionary and episode guide for Doctor Who fans, in limited edition 8-bit style art prints. The goal is to document every major and incidental character in story order from every Doctor as a way to celebrate the creativity and dedication of all the artists who have worked on the program over the past 50 years. He has completed limited edition prints for the 1st (Hartnell), 4th (T. Baker), 8th (McGann), 9th (Eccleston), and 10th (Tennant) Doctor series/movie runs. He is working on completing all the Doctors. PixelWho has been written about in the official BBC Doctor Who newsletter and website, CNet, Kotaku, Gallifrey Times, Kasterborous, etc. PixelWho teamed up with the creative minds behind Doctor Who: Legacy, the popular and official BBC

Facebook and mobile game that has surpassed the 2 million download mark. PixelWho is providing pixelated backgrounds,
characters, and designs for a special multi-level storyline called "Bigger on the Inside." The prologue of the storyline launched in March 2015. Chapter 1 of the game was released in August 2016 and was co-written by George Mann, author of Doctor Who: Engines of War, and Lee Cummings.
Like their Facebook Page: www.facebook.com/PixelWho
Buy PixelWho Products: www.PixelWho.com
Follow them on Instagram: www.instagram.com/PixelWho
Follow them on Twitter: www.twitter.com/PixelWhoArt
---
Joshua Wilson is an associate editor for Mad Norwegian Press, a publisher of Doctor Who reference guides including the celebrated About Time series, Running Through Corridors and AHistory. Mad Norwegian also has a range of essay books pertaining to women and fandom, including the Hugo-nominated Chicks Dig Time Lords, Whedonistas! and Chicks Dig Comics. Appropriately, Wilson met future Mad Norwegian Editor-in-Chief Lars Pearson during a Doctor Who trivia match in 1998 (Lars won, battered and bruised, after a fierce battle of wills) which led to a consultation on I, Who, Mad Norwegian's first reference guide on Doctor Who and a position as an associate editor.
Wilson also co-hosts the popular Doctor Who podcast, The Oncoming Storm, which focuses on Doctor Who spinoff media. Along with his other hosts (including WHOlanta Doctor Who track director Ashley Raburn!), Josh spends each episode looking at the best (and sometimes worst) books, audios, and comics featuring the Doctor.
Josh is an Atlanta native whose wife and two children are loving enough, somehow, to put up with all of his Doctor Who nonsense, although he secretly indoctrinated both kids into Doctor Who fanatics,  much to the chagrin of his wife.
AUTHOR GUESTS:
An international bestseller and the recipient of over a dozen major awards, Jana Oliver often laments that there are far too many stories inside her head at any given moment. Best known for her young adult Demon Trappers series, she writes what intrigues her, and spends a good deal of time fretting about whether demons actually exist.
When not wandering around the internet researching exorcisms, or posting on social media (eerily similar, those two), Jana can be found in Atlanta with her very patient husband, and a rapidly dwindling collection of single malt Scotch. www.JanaOliver.com
---
Lee Martindale is a writer, editor, and nano-press publisher who credits Atlanta fandom with introducing her to the quirky fellow in the blue box. She edited the groundbreaking Such a Pretty Face and The Ladies of Trade Town, and has written stories for Esther Friesner's Turn the Other Chick, Chicks & Balances, Witch Way to the Mall and Fangs for the Mammaries, three volumes of Marion Zimmer Bradley's Sword and Sorceress anthology series, Catopolis, Warrior Wisewoman 2, Low Port, and others. A collection of her work, Bard's Road, came out in 2014. Her first novel, Camino Unreal, is slated for 2017. In addition to slinging fiction, Lee is a Named Bard, a longtime civil and human rights activist, and a Lifetime Active Member of the Science Fiction and Fantasy Writers of America. Her hobbies include sharp pointy things, like rapiers and knitting needles, and sharing news with friends and fans at www.HarpHaven.net from her home in Plano, TX.
---
Kathryn Sullivan has been writing science fiction and fantasy since she was 14 years old. Having read her father's collection of SF and fantasy, she started writing her own. The world set up in The Crystal Throne has been developing since then. Some of the short stories escaped into fanzines, print zines and ezines, but those were collected into Agents & Adepts. Her fictional works include "Search and Rescue", "Hiding in Plain Sight", Talking to Trees, "The Diplomat's Story" (a Sixth Doctor story for Big Finish's Short Trips: Repercussions), "The Oracle of Cilens", "The Monster and the Archaeologists" (a Bernice Summerfield story for Big Finish). She has published numerous essays, including "One Choice or None" in OUTSIDE IN: 160 New Perspectives on 160 Classic Doctor Who Stories by 160 Writers and "You Love I" in OUTSIDE IN BOLDLY GOES: 117 New Perspectives on 117 Classic Star Trek Stories by 117 Writers, both from ATB Publishing, and "The Fanzine Factor" in Chicks Dig Time Lords from Mad Norwegian Press.
---
Angela Pritchett
is an actress, author, musician, costumer and makeup artist. She has been seen in films such as
Plan 9,
The
Porkchop
film trilogy,
Pig Girl
and many others. Angela is the author of
Shut Up and Eat! The Unofficial Doctor Who Cookbook
Series. She also plays covers of movie, TV, video game and anime themes on the ukulele. Angela went to UNC-Greensboro and has a BS in Music Education and a Masters in Liberal Studies and Ethnomusicology. She does the podcasting segment "A Geek Girls Take" that can be heard weekly on the Earth Station One Network, and when she has free time she spends it sewing or playing with her Pug, Jimmy. You can find her online at
---
James Palmer is a writer, editor and publisher of science fiction and pulp adventure. He has written articles, reviews, and interviews for Strange Horizons, The Internet Review of Science Fiction, and Tangent Online. His stories have appeared in anthologies published by Airship 27, White Rocket Books, and Pro Se Press. James is also creator, along with former comics scribe Jim Beard, of the popular shared world alternate history giant monster anthologies Monster Earth and Betrayal on Monster Earth, published by Mechanoid Press. James was nominated for the 2014 New Pulp Award for Best Short Story. When he isn't watching Doctor Who, James is hard at work creating worlds out of thin air. A recovering comic book addict, James lives in Northeast Georgia with his wife and daughter. For more tomfoolery, visit www.jamespalmerbooks.com.
---
Kaitlin Bevis spent her childhood curled up wth a book and a pen. If the ending didn't agree with her, she rewrote it. Because she's always wanted to be a writer, she spent high school and college learning everything she could to achieve that goal. After graduating with a BFA and Masters in English, Kaitlin went on to write the Daughters of Zeus series, modern-day stories inspired by Greek mythology beginning in Athens (appropriately enough), GA. The series includes the novels Persephone, Daughter of Earth and Sky, The Iron Queen, Aphrodite and Love & War. Her first book was Siren Song in 2011.
---
An eternal Science-Fiction fan, James Wylder is most known for his Doctor Who Poetry Book, "An Eloquence of Time and Space", his novel, "10,000 Dawns", and his popular play "Cryptos." He dabbles in every form of writing he can, and enjoys spending time with dogs. He's released two other books of poetry, a short story collection, and has written several other produced plays. James is also a writer for Shotgun Angel Games LLC, where he wrote their free RPG adventure, "A Wind of Steel Shards" and is a contributor to their upcoming module "Goblinpunk." His upcoming projects include expanding the world of his novel 10,000 Dawns into several new books. You can learn lots more about him and his work at jameswylder.com
---
Nan Monroe is the author of the novels Atterwald and Nightmare Lullaby, as well as five short stories, all published by Gilded Dragonfly Books. A PhD. graduate from Auburn University, she teaches English on the college level, to pass on her love of reading and writing to new generations. Outside of work, she performs and writes for the Atlanta Radio Theatre Company under the name Kelley S. Ceccato. The three things that make her world spin are books, movies, and music. She is an avid reader of fantasy fiction, a devotee of Turner Classic Movies, and a fan of a wide variety of musical styles and artists, from Debussy to Rodgers and Hart to Ella Fitzgerald to "Weird Al" Yankovic. She lives in Gainesville, GA with her husband and their four-legged children.
BROADCASTERS:
RetroTV is the broadcast home of Classic Doctor Who in America. RetroTV's run of Doctor Who began with the first two episodes of "An Unearthly Child" on August 4, 2014, showing two episodes every weeknight and a block of four episodes every Saturday evening. Their other programming ranges from classic comedies like Mystery Science Theater 3000, The Lucy Show, Petticoat Junction, and The Beverly Hillbillies to dramas that stand the test of time like Doctor Who, Highway to Heaven, Naked City, I Spy, One Step Beyond and more, Retro TV is The Best in Classic Television! Rediscover an old favorite or find a new one right here, with their selection of programming from the beginnings of television through the '90s, all designed to take you back in time to enjoy the greatest hits of yesteryear!
---
Geeking out about our favorite Time Lord, one story at a time. Earth Station Who is a show dedicated to the culture around the BBC icon Doctor Who. Join Mike F, Mike G, Jennifer Hartshorn and Mary Ogle as we explore the 50-year history and fandom surrounding the Doctor with reviews, interviews, and general discussions about the show. Be prepared for surprises, though; you never know WHO might pop up as a guest on Earth Station Who!
---
MarkWHO42 is a weekly Doctor WHO/Scifi radio show and podcast hosted by Mark Baumgarten, Iggy Mathews (of Let's Be Reelz), Patrick Hawkins (of Come Get ∑) and Christian Basel (of The Legend of the Traveling TARDIS). Now entering its fifth year, MarkWHO42 has interviewed over seventy celebrities in over one hundred and sixty episodes including guests from Doctor Who, Torchwood, Farscape, Star Trek, The Walking Dead & Babylon 5, just to name a few. They can be heard every week on the online radio station, Kryptonradio.com. Check them out here at MarkWHO42.net where you can download all of their episodes for free. "MarkWHO42 brings you the latest news, reviews and interviews from the WHOniverse and Beyond!"
---
Jennifer Hartshorn is the producer and host of Earth Station MCU, and a co-host of Earth Station Who.  A lifelong Whovian and gamer, Twelve is her Doctor, she's #TeamIronMan, #TeamSnart, and she's still in mourning for Peggy Carter. When not podcasting, collecting female action figures, or watching altogether too much TV, Jennifer teaches writing at the Savannah College of Art and Design and studies Rhetoric and New Media at Old Dominion University.
PERFORMERS:
Lt. Moxie Magnus is a shimmering, glowing star in the firmament of the United Federation of Planets. Through space age sling-shot technology, this seven and a half foot tall glamazon (mostly hair and heels) has come rocketing back to us from the future, dragging some laughs with her along the way! In the 23rd century, she serves as the Chief Cosmetology Officer aboard the USS Enterprise under the command of James T. Kirk. There, she navigates the world of serially dating redshirts and keeping the fleet in regulation bouffants. Here, in the 21st century, she writes about her adventures, with tongue firmly placed in cheek, in her blog, Moxie Magnus: Star Trek Cosmetologist. Her mission is to tackle each of the episodes of the original series with her own brand of space humor! Moxie was born in space, grew up a human slave in the Orion Syndicate and walked the runways of Paris before graduating top of her class at Starfleet Academy. She is the only cadet in history to pass the Kobayashi Hairdo, the no-win Starfleet master xenocosmetology exit exam (and she didn't cheat). Her thesis, "Zero-G Styling Technology: Captain, We Have Lift-off", is still recognized as the seminal work in its field.  Although she has often been told "In space, no one can hear you, queen", that hasn't stopped her from entertaining fans and the fleet both in and out of this world. She's even gotten a few laughs from the Vulcan High Council. In her spare time, this dedicated Star Trek drag queen enjoys cataloging unicorn species, looking at pictures of cats on the internet and trying out new replicated food cube recipes. Her favorite movies are Beach Blanket Bingo, Gidget and Pon Far Surf Party.
---
Jerome Newton and the Band Who Fell to Earth is an Atlanta-based David Bowie tribute band. The band began as a chance for a

few musicians with more artsy aspirations to cut loose and simply have some fun. They'll play all your Bowie favorites, like "Space Oddity," "Fame," "Ziggy Stardust," "Let's Dance" plus a couple of surprises.
---
Felt Nerdy is the Atlanta-based, husband and wife puppetry performance team of Veronica and Charles Kelso. They will be bringing their special brand of Whovian humor to WHOlanta with performances for all ages in Main Programming and crafts for kids in our Kids' Track.
---
The Ken Spivey Band: Time Lord Rock!! The NPR and MTV.com praised Ken Spivey Band combines mad Celtic energy with raw punk mayhem, while beguiling audiences with gypsy charm.